Welcome bonus codes 2022
Spring bonus update from GoldenRells. The world is always growing and we are ready to present you with new gifts available for our favorite players. You give us the opportunity to develop further, while we respond in return with the most flexible bonus system in the world of online casinos. Thank you for your positive comments that you leave online, as well as for your advice on how to improve ourselves, we appreciate it and listen to you.
We want the community of players to constantly grow, so we give the first bonus for registration only. Yes, you haven't even made your first deposit yet, and you are already getting some cool gifts that will help you to boost your game. Two things will help you in this - a gift increasing your first five deposits and no deposit bonus codes 2022. But the surprises don't end there. We will certainly continue to reward you for playing actively, participating in tournaments, feedback and more. You can find prizes from Golden Reels in our blog articles, on social casino networks, by contacting support and simply by being our friend. But let's talk about everything in order.
NO deposit bonus codes 2022
We understand how difficult it is for a newcomer to get used to the world of online casinos. You need to understand how the casino works, which slot machine to choose, how to make bets, choose their optimal size, etc. Why would a player risk his own money? We don't think so, so we've come up with a special promo code FANATG to ease your start. This promo code gives you 10 free spins on Legend of Cleopatra, so you can earn even more money than you can study. Those 10 bets won't cost you anything, but if you can put together any winning combinations, you'll increase your account. From there it's your choice, you can continue to play this machine if you like it, or you can continue to explore our online pokies library. Especially since this is not the only promo code available to players. We think not only about newcomers, but also about all our players, that's why you can find many more promo codes on your own, which will include the following prizes:
Freespins. The mechanics are familiar to you. You don't pay anything for the bet, but you get money for your winnings.

Cash bonuses. Real money added to your account. They can not be immediately withdrawn, but you can use at your discretion to play any machine.

Cashback. Part of the lost funds will come back from the casino at the end of the month.

Rebate. Refunds a portion of the money spent on sports betting.

Lottery. A special weekly drawing of prizes among players. No need to buy tickets, each deposit automatically adds them to your pocket, relative to the deposited amount. 
Do not forget about the main bonus, which the player receives at registration at Golden Reels. He will help significantly increase the account when the newcomer decides to make his first deposit.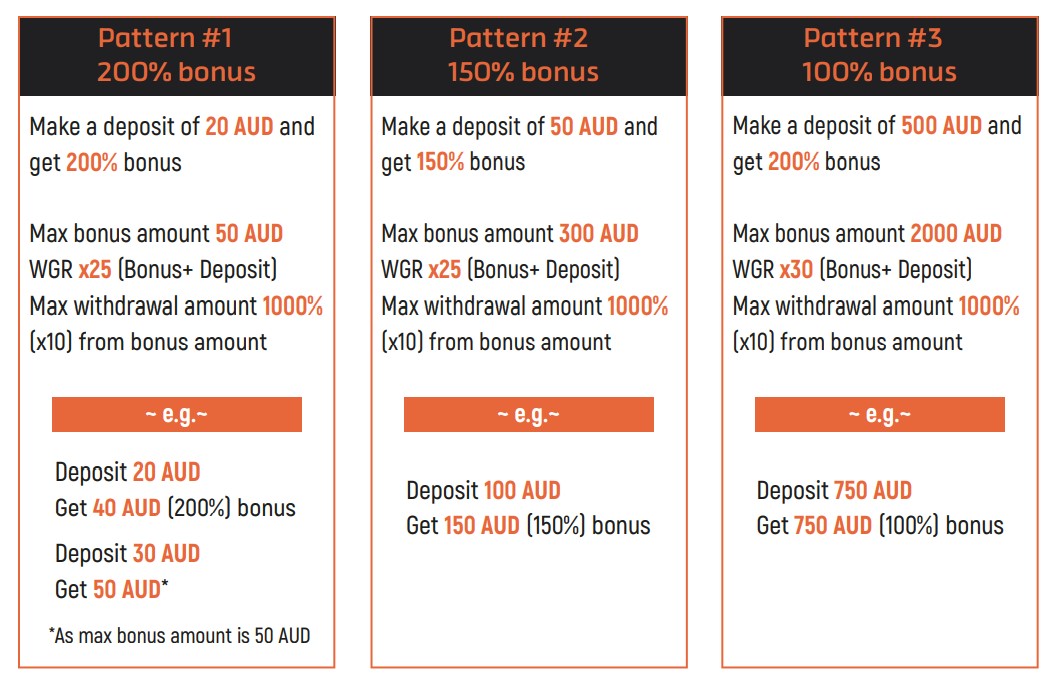 How to use a bonus code?
The algorithm for entering a bonus code in Golden Reels remains the same. You need to follow these steps:
Login to our official website.

Register or log in to your account.

Look under "My gifts".

Under "Bonus code" enter your unique code.

If everything is done correctly, a new bonus will appear in the list of your bonuses. Now click on "Activate".
The bonuses will be instantly credited and take effect.
If you still have any questions about the promo code you found yourself or you can't enter it using the above algorithm, contact casino support. You will be happy to help.
See ya later!